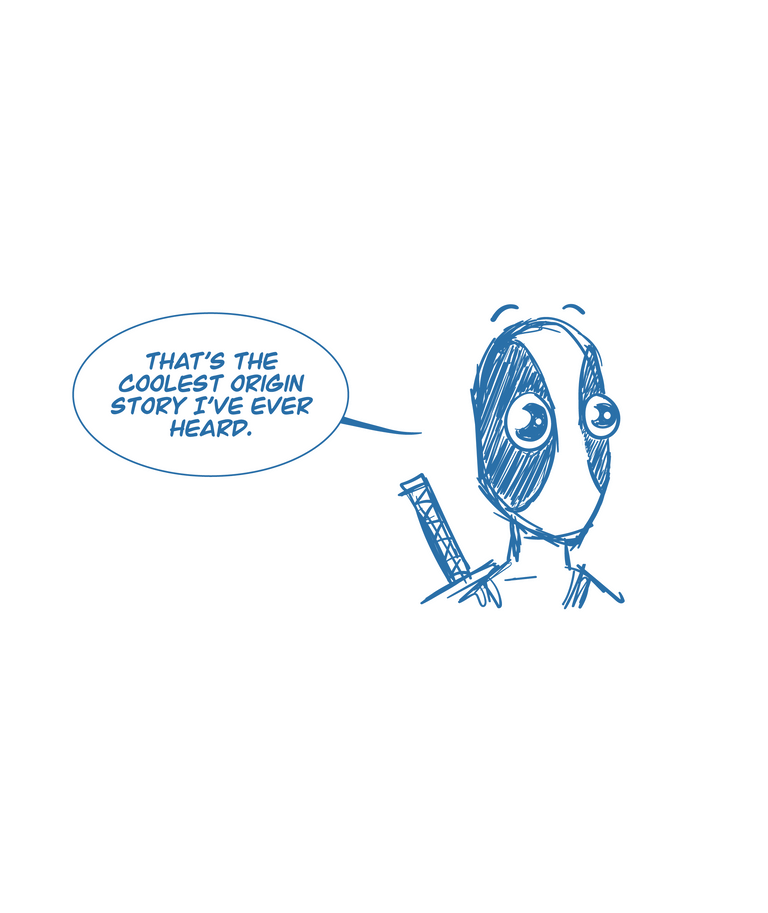 March 16th, 2022
I think it's been a while since I've done one this weird.
I like the idea of a ridiculous origin story. Like... Bruce Banner was in a plane, and he uses the bathroom. While in there, he takes a poo, and then discovers there's no toilet paper. He hulks out and shreds the plane, and his gamma irradiated poop plumets to earth, slamming into a baby stroller and creates the Abominable Baby.
Anyway, I'm not sure what powers Meteorface Man has yet. So far all I've got are "the power to destroy dinosaurs wherever he goes", and "breaks apart and largely disintegrates in the atmosphere".
Criminals beware!